2005
Imatran Palloseura, IPS, Finland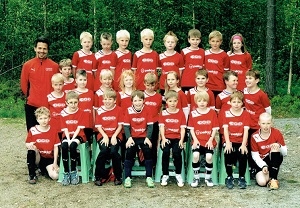 Imatran Palloseura, IPS, was established in the year 2005.  New football juniors have pulled together developed and improved greatly since then.  Within IPS junior teams there are nine different age groups.  Also provided is a women's practice group, IPS Witch, who has aided in gaining much publicity for the IPS league in Imatra.
http://www.imatranpalloseura.fi/
The representative team was formed in 2009.
Team IPS 05:
Most of the players started to practice football as their hobby during the football school held in 2009.  The players can now practice year round thanks to the biggest indoor practice hall in South-East Finland, Aviasport Arena.  The hall was built in November 2012.
http://www.aviasportareena.fi/
The team practices 2-3 times a week, and it actively participates in different tournaments and games throughout the region.  On the team we have 25 8-9 year old players, including two girls.
The team's head coach is Emilio Urpalainen, who has been coaching the team since its inception into the league.
Information prepared by Jaana Lapakko
FC Valga Warrior, Estonia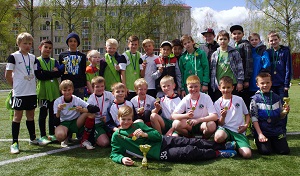 Boys, were born in 2002 and 2005, practice 4-5 times a week. In addition to practice section they participate in the Estonian Youth Championship League and attend different tournaments, too. There are about 20-25 children in both age groups.
Coach:
Meelis Kuivits +372 58 077 144
FC Valka, Latvia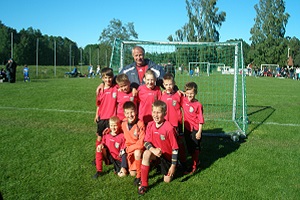 Valka – a town with a long football tradition at the borderland and which merges with our friendly neighbour town – Valga in Estonia. Players from FC "Valka" play in the 2nd league at Latvian Championship, boys at ages from 5 to 12 practice football playing in "Valka Junior". There is also Sport School in Valka, where the children can learn to play football.