2002
Durbuy – Belgium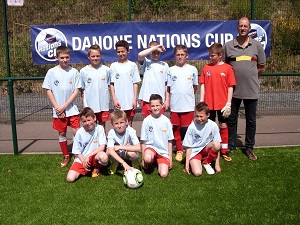 Durbuy – Belgium is very happy and looking forward to taking part into this international tournament for the first time. The team gathers 9 players from the 7 football clubs of Durbuy.  They have been selected by the Sports Service of the commune and already played the Danone Cup this year.
Bernard Jadin, Manager of the Sports Service and UEFA-certified coach, and Marie Meunier, former high-level player, in Standard of Liège among others, will be their coaches.
Players:
Ninane Théo
Burton Antonin
Jamoul Mattéo
Cornet Maxime
Duchesne Simon
Thiry Noah
Piron Sacha
Nélissen Sacha
Bonmariage Joseph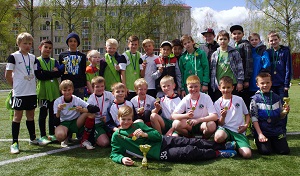 Boys, were born in 2002 and 2005, practice 4-5 times a week. In addition to practice section they participate in the Estonian Youth Championship League and attend different tournaments, too. There are about 20-25 children in both age groups.
Coach:
Meelis Kuivits +372 58 077 144
FK Valka, Latvia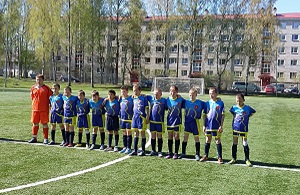 Valka – a town with a long football tradition at the borderland and which merges with our friendly neighbour town – Valga in Estonia. Players from FC "Valka" play in the 2nd league at Latvian Championship, boys at ages from 5 to 12 practice football playing in "Valka Junior". There is also Sport School in Valka, where the children can learn to play football.
The team is a two-time indoor football chempion of Lithuania.